PAST PROJECTS
Double Digit Jazz Band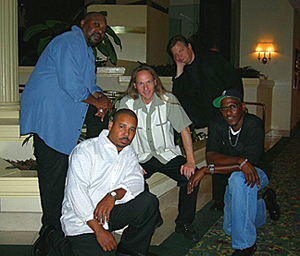 Double Digit - A Saturday night at Opus 88

Double Digit - one of the hottest jazz groups in the Washington D.C area. The regular line up of musicians in the band are some of the best Jazz artists in the area and have played together as well as individually on many different projects. The sound that you get from this ensemble of musicians is definitely original and inspiring. Double Digit combines lush musical harmonies, solid melodies, and with such a diverse collection of musician's, offer up to some exciting solos. Their music is original, rich, full bodied and extremely enjoyable.

Saxophonist, Michael Wolf and vibraphonist, Malcolm Campbell are used to introduce most of the song melodies. Ron Gary, Trendle Thomas, keyboards, Kevin Burnes, guitar, Parker Roach, bass, Frank Lloyd percussions and Joe Roach, drums make up the rhythm section.

The group has performed for numerous venues from Washington D. C., New York City to Japan that include performances at Blues Alley and The Carter Barron Amphitheater in Washington D.C., The State Theater in Virginia, and New York's Indigo Blues.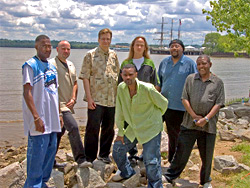 The group has also performed in Yokota, Japan. Double Digit has opened for numerous national acts that include the following artists: Spyro Gyra, Chaka Khan, Acoustic Alchemy, Bobby Caldwell, Larry Graham, the legendary Donald Byrd, Kim Waters, Melba Moore, and most recently Joyce Coolings and Wyman Tisdale.

The bands two Full Length Albums - "Double Funk" and more recent "Surrender" - received air time on the D.C's Smooth Jazz WJZW 105.9 FM, and Urban Adult Station , WHUR 96.3 FM.

2022 brought in a reunion of Parker and Kevin for two new songs - "Song for my Brother" and "Beautiful Day" for an upcoming NEW album.

Joanne Juskus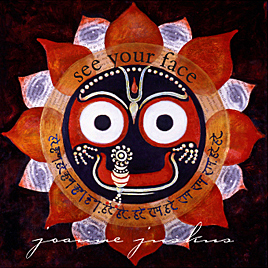 The Joanne Juskus 2006 album "See Your Face" was released with a debut performance on June 2, 2006 at the Patterson Theater in Baltimore, Maryland. I recorded all of the guitars, with the exception of a few guest artists, as well as co-authored and composed the songs "Gravity" and "Rebel".

The recording sessions ran from October of 2005 through February 2006. On the helm as engineer for this project was none other than Frank Marchand. A reunion of sorts as Frank and Kevin have worked on numerous projects over the years with their beginnings having origins from back in 1990. The most notable of work being Franks involvement with the final mix for - Shake.
I used an arsenal of guitars and amps for this project. The list is below:

Electric Guitars:
Jackson Guitars
Steel String Acoustics:
Taylor 814CE
Martin Sunburst SWOMGT
1969 Martin 12 String
Gibson J-45
Nylon String Acoustic:
2000 Jose Ramirez 1A
Amplifiers:
Bogner Ecstasy (3 different ones actually!)

iTunes
amazon